Come Cheer on the Runners!Let's hear it for the runners! Your voices will be the support that the runners need!Check below for the times when the runners will pass through key checkpoints and the best spots for cheering.
Starting Area: Access & Map
The shaded areas are for runners only. Follow the purple dotted lines to arrive at the stands.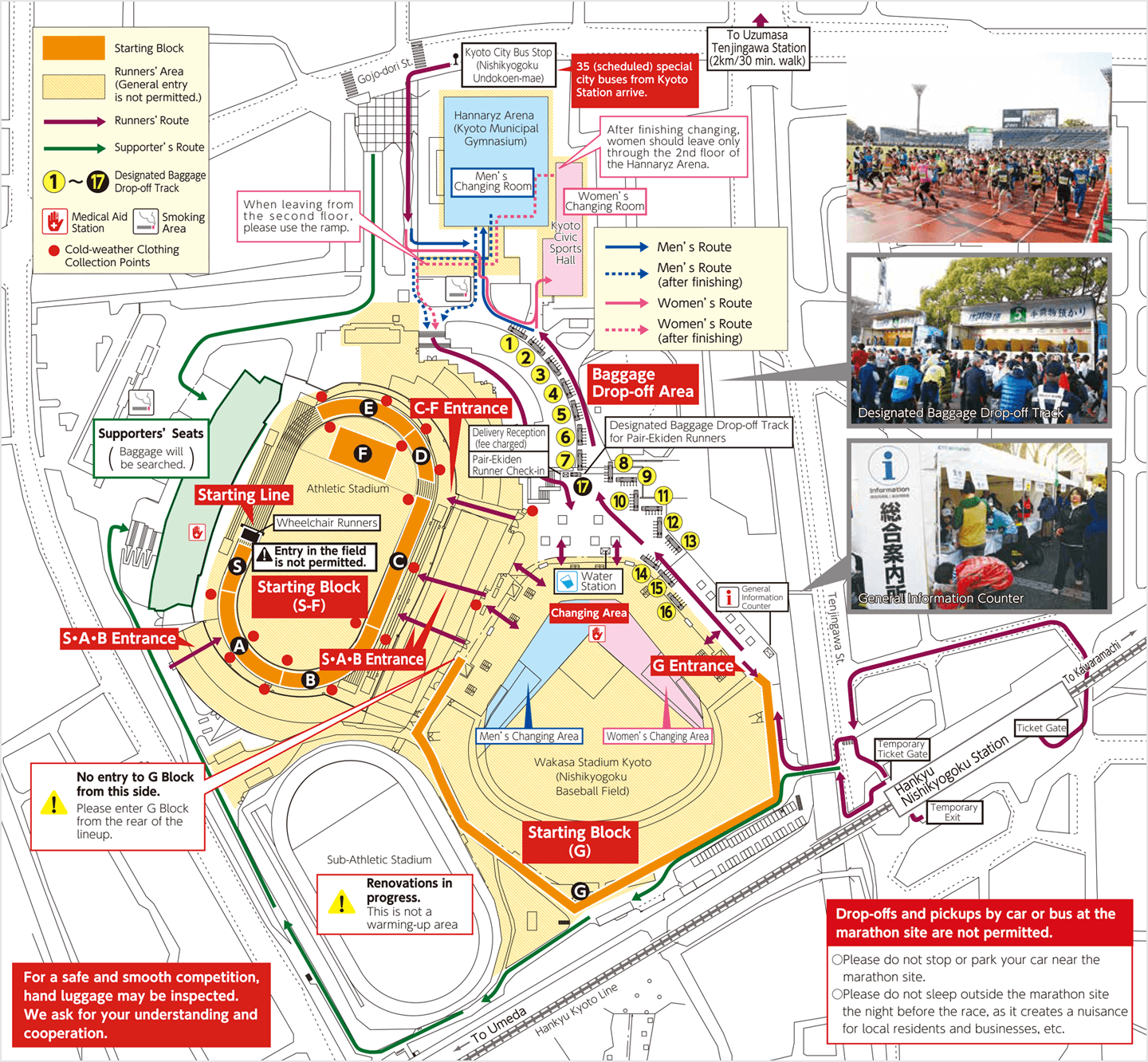 Finish Area: Access & Map
Supporters may meet with the runners at the East and West Meeting Areas. It may be helpful to agree with the runner in advance where to meet based on your return route.
Please note that moving between the East and West Meeting Areas can take up to 12 minutes (approx. 900 meters), as it is necessary to take a detour via Sosuihama-dori Street.
At the West Meeeting Area, there are food stands for supporters. Don't miss this opportunity to enjoy hot foods, such as yudofu, yakiniku and suji-nikomi ("beef tendon stew") served by well-established or local shops from within Kyoto.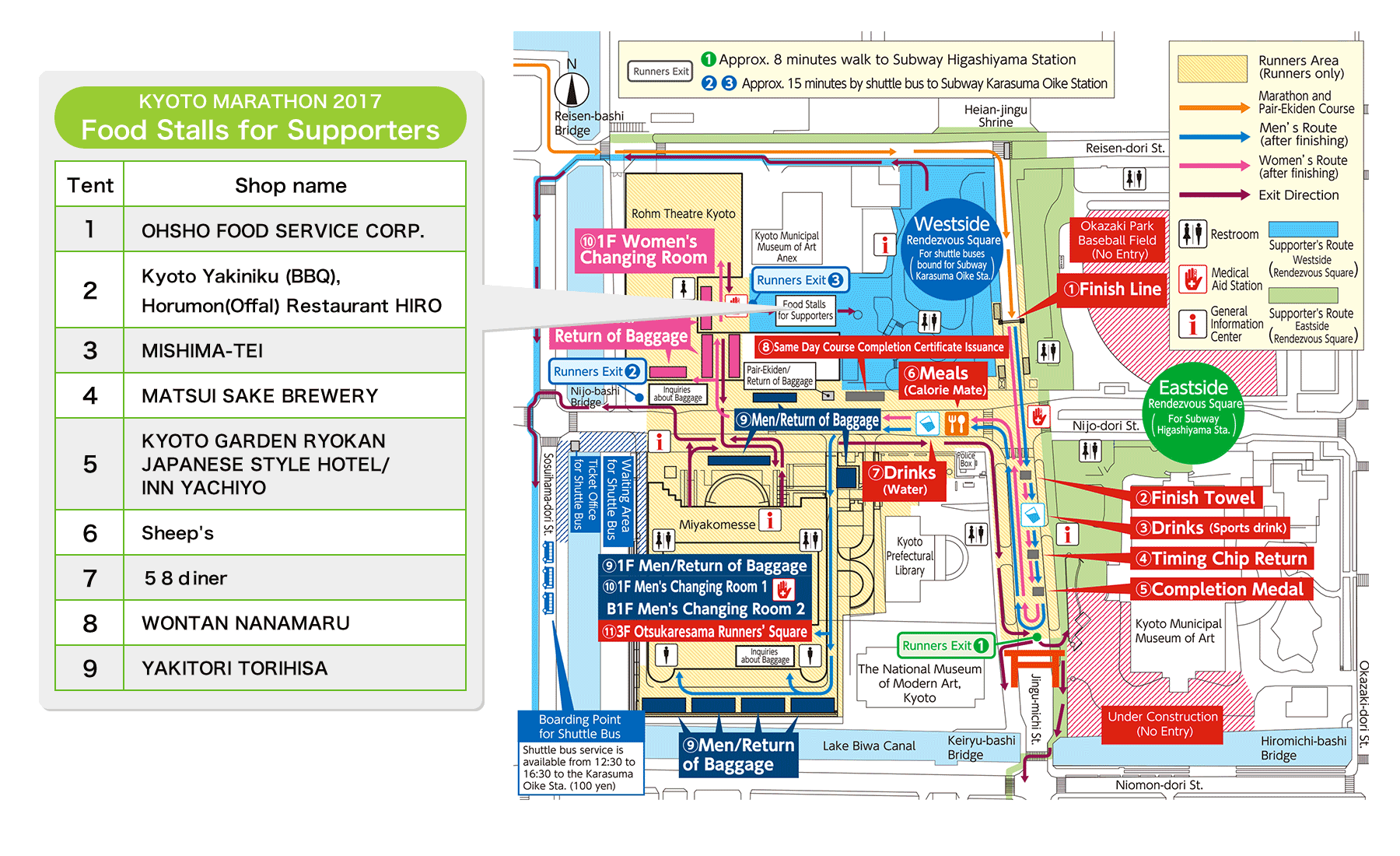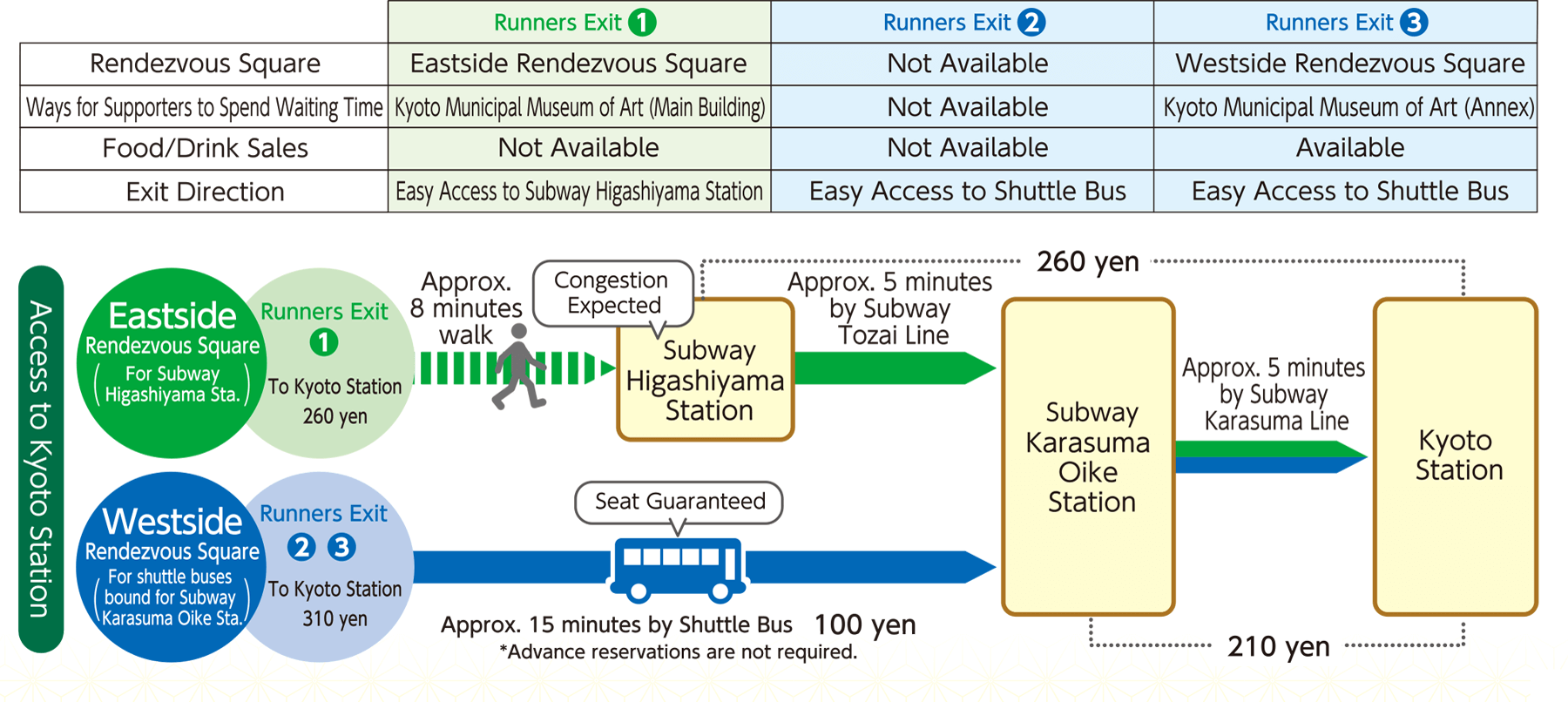 Tips for supporters
Best points to cheer on the runners
Estimated times at each point

Cheering groups
Groups of volunteers from local universities will perform music and dance, and give a variety of performances to cheer on the runners at 15 points along the course.
Runners Update Service
The easy way to keep up to date on the runners' times!
Now you can see where your favorite runners are.
Simply enter the runner's full name (in kanji characters) and race bib number to track their times as recorded every five kilometers.