Medical Aid System
Medical Aid Staff
Medical aid staff members wear the type of uniform described below. When you need the help from medical aid staff members, such as if you start to feel unwell or if see any other runner who looks or feels unwell, please call any staff member wearing this type of clothing.
Medical Aid Stations
There are a total of 15 medical aid stations, 2 at the starting area, 10 along the course, and 3 at the finish area, where doctors and nurses are standing by with AEDs (automated external defibrillators) prepared. Each medical aid station has heaters, water servers, and other supplies; and the finish area has a tent equipped with a jet heater. In this way, we at the Kyoto Marathon are taking all possible measures to ensure medical aid for runners.
Medical aid services at the Kyoto Marathon will be set up with an emphasis on saving lives. Aid for injuries and illnesses during the race will focus on emergency measures only. The staff will concentrate on ensuring treatment of people suffering from serious conditions. The aid station, therefore, will not be equipped for taping up runners, applying plasters, or spraying cold sprays. If necessary, please make provisions yourself.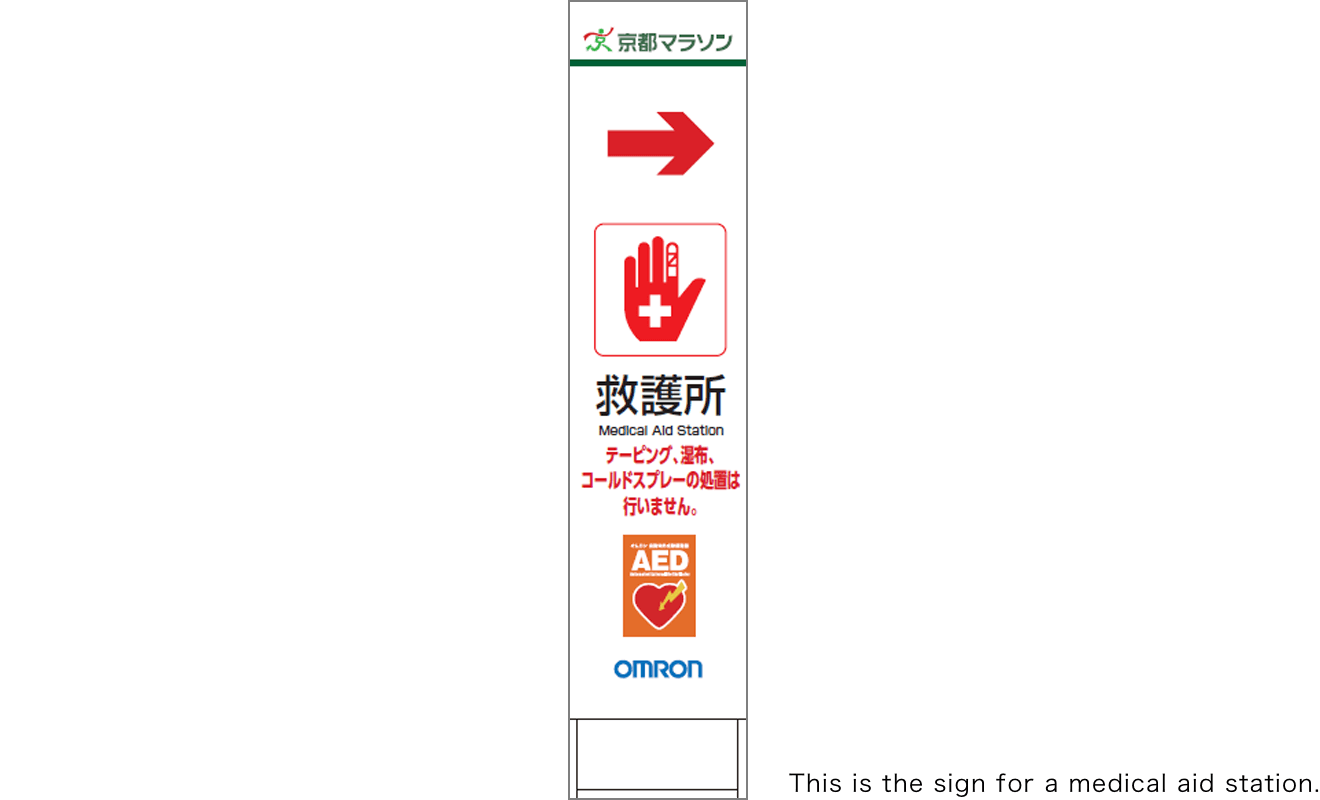 Medical aid supporters
By placing medical aid supporters (wearing red-sleeved jackets) with AEDs and fire department staff members along the course, we have put in place a medical aid system with AEDs installed at intervals of approx. 400 m.
- Mobile medical aid supporters (those who have AEDs and move along the course by bike)
- Stand-by medical aid supporters (those who stand by with AEDs and watch runners along the course)
- Finish-area medical aid supporters (those who engage in medical aid services at the finish area)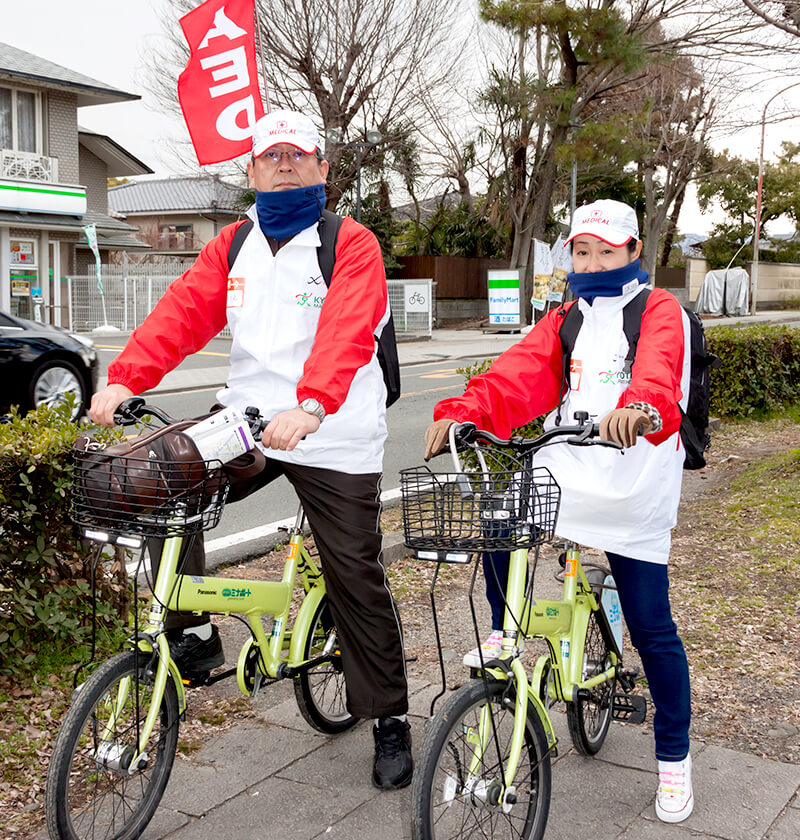 AED (Automated External Defibrillator)
In addition to an AED installed at each medical aid station, there are medical aid supporters, Kyoto City Fire Department personnel, and other staff members who are each equiped with an AED. (A total of 124 AED units are available.)
*AEDs are provided by OMRON HEALTHCARE Co., Ltd